SCIENTIFIC EQUIPMENT SUPPLY COMPANY
About our past history
SESCOM Scientific Equipment Supply Company performed as sole distributor of Carl ZEISS, Hartmann & Braun and NETZSCH of Germany for several years in Pakistan. Served Universities, Industry, Research Institutions and teaching Hospitals in Pakistan. SESCOM offered sales and after-sales services through factory trained engineers' team.
Something more
This Company was established in 1980 in Pakistan and served as a reliable partner to deliver latest equipment to research and development organisation. A very important role played in quality control and fuel saving in high temperature sector. This includes Cement, Ceramics and Steam/Gas turbines. For the last several years, we have joined hands with Nadeem Agro Services Gujranwala to sell Combine Harvesters (Used) from Europe and Fareastern countries. Latest in the list is Mini Harvester as shown in the next photo page.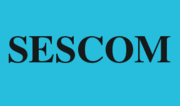 Scientific Equipment Supply Company, Lahore (Pakistan) established a modern school with almost 1200 girls and boys, 45 qualified teachers in a rural area away from any big city. www.chenabschool.4t.com
An introduction to Agro based products
We have been doing this business for the last 25 years to help the farmers of our country by importing Combine harvesters of popular brands. We have sold above 100 harvesters in Pakistan. Above photo shows overhauling of a combine harvester to be shipped in a container to us in Pakistan. These machines are extremely expensive if purchased new. Our farmers can not afford to investing this high amount and therefore, a good used machine is searched for importing and reselling in Pakistan. Contact : Cell#03018443390
A new activity of PLC & SCADA Trainers in Pakistan
We have started to deliver the most modern PLC & SCADA Trainers tailored according to customers requirement. A blend of imported and indigenous components offered on reasonable price with training backup enables all engineers, technicians, students and concerned persons to acquire state of the art knowledge for PLC as a convenient tool for automation and process control.
According to growing need of time, we have specialised in designing solar systems for domestic as well as for commercial applications. For details, contact: 03018443390